If this edition of

in

words was forwarded to you subscribe to get your very own next month.
inwords for December 2021
Last month's edition of inwords contained observations by 6 Scotsmen and 6 not-men-Scots. Finding that half-dozen non-male perspectives took more time than I expected so I did some digging and, in fact, that skew isn't new.


I set out to see how much more difficult it was to populate this month's edition of inwords entirely with observations by women. It definitely took more time but in the process I discovered Mahira Khan, Paulyn Duman and the BBC's 100 Women; I got to know Jacinda Ardern better and managed to sneak in another excerpt from Elizabeth Kolbert's writing, so it was absolutely worth the extra effort. I hope some of their messages have meaning for you on your brand journey. Onward …


January 2022: The theme for next year's first edition of inwords will be Difficult Work. Hit reply if you have a suggestion for a sage observer, a wholesome brand, or forward this email to someone who's climbing a particularly steep hill.


If you don't have time to follow the entire thread that winds its way through this month's twelve+ brand stories:
scroll down to your archetype and check out the brand I found for your cohort,
read the observation that follows it,
click the Brand Archetype icon to see if new, improved content is live for your archetype, like it is for The Magician.
The new inwords bookshop: I just launched an inwords shop at bookshop.org where you can find all the titles that are mentioned in the newsletter and at howtobrandyou.com. I get a small commission if you buy one of them but more importantly it supports local booksellers (in the UK and the US).


December Observations by Twelve Women
Mahira Khan ❡
Beatrix Potter ❡
Jacinda Ardern ❡
Paulyn Duman ❡
Pema Chödrön ❡
Elizabeth Kolbert ❡
❡ Delia Owens
❡ Toni Morrison
❡ Maria Popova
❡ Melissa Fleming
❡ Agatha Christie
❡ Ann Patchett
How to Find Your Archetype
If you've taken the Brand Voice Quiz but can't remember your archetype, fear not!
Just start typing howtobrandyou in your browser's address bar until it suggests something that looks like:
howtobrandyou.com

/report/your-brand-name


If that doesn't work, just reply to this email and I'll have a look for you.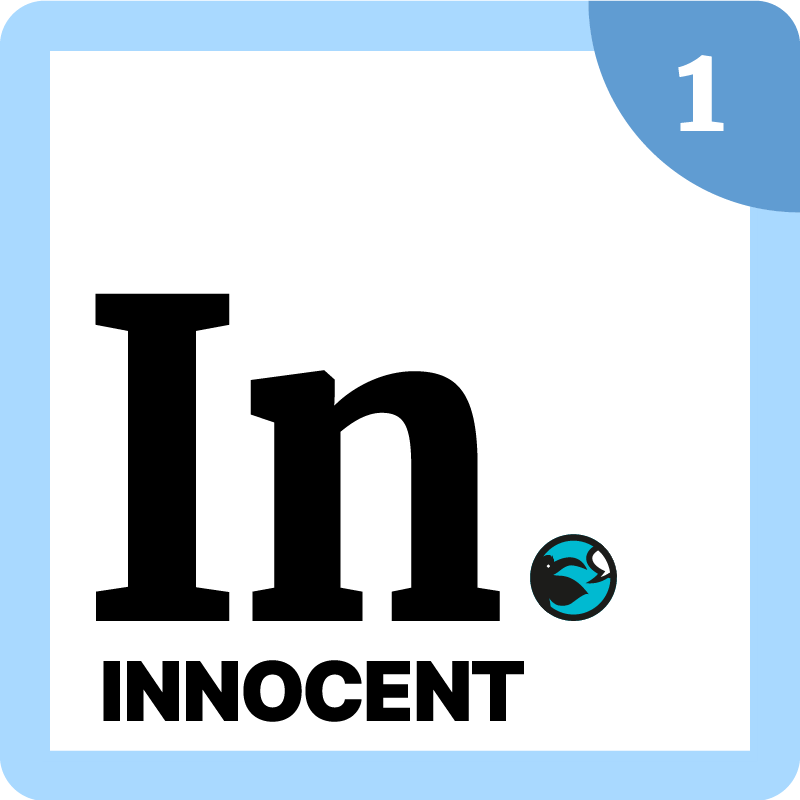 The Innocent Archetype is proactively honest, transparent and wonder-ful.


Republic of Consciousness, Dublin Literary Award, Women's Prize for Fiction
Subscribers to the Republic of Consciousness book club receive UK and Ireland small-press published books in the mail at a cost of £14 a pop. (They also ship to Aussies, Canucks and Yanks.) The books are donated to RoC by small press publishers so all the proceeds from the book club go to fund its annual prize to authors.


The international Dublin Literary Award, worth €100,000, is awarded to an author of a book that has been written in or translated into English. Nominees are submitted by invited public libraries from around the world.


2020 was the 25th anniversary of the Women's Prize for Fiction. I'm embarrassed to say I had never heard of it until I started my women's work this month.
One Innocent Observation
"The price of wisdom is innocence. So, I have definitely become wiser but sadly a little less innocent."

— Mahira Khan, Actor, activist and one of BBC's 100 Women, Pakistan,
SDG 3: Good Health and Well-being
SDG 3's aim is to "ensure healthy lives and promote well-being for all at all ages" and its 13 targets are designed to do so; from Reducing Maternal Mortality to Fighting Communicable Diseases and Achieving Universal Healthcare.
The Everyperson Archetype is inclusive, individual and the salt of the earth.
They can often be spotted wearing their striped socks inside out.


Freethink
Like inwords, at least insofar as it's delivered by email, Freethink Weekly, written by Amanda Winkler, boasts a planet emoji (I think it's earth) in each subject line.


If you can fall in love with its stories of hope and ignore the fact that we are a species that has devolved to punctuating with tiny, low-resolution graphics of the planet we're destroying, piles of excrement and every flag in the world except Tibet, it's real, live reporting that smacks of possibility.


| | | |
| --- | --- | --- |
| | | "[...] we focus on solutions: the smartest people, the biggest ideas, and the most ground breaking technology shaping our future." -- Freethink |
An Everyperson Observation
"There is something delicious about writing the first words of a story. You never quite know where they'll take you."

— Beatrix Potter, British mushroom illustrator and author of The Tale of Peter Rabbit
SDG 2: Zero Hunger
The goals of SDG 2 are to end hunger, achieve food security and improved nutrition, and promote sustainable agriculture. This Global Goal aims at eight targets to end world hunger; from ending malnutrition to maintaining the genetic diversity in foods. The "Things To Do" on this SDG's page basically boil down to "eat more vegetables" but you're smarter than that aren't you? Get yourself some hummus and Sherlock this page for inspiration.
The Hero Archetype is as humble and vulnerable as it is valiant.


The Pudding
I know what you're thinking. It's not that.


Two of the crew at The Pudding, a journal of almost 150 visual essays designed to illustrate debatable issues, built a Cloud Zoo, a page of 50 webcams showing species in captivity; from penguins at the Edinburgh Zoo to sea lions at the Georgia Aquarium.


Thankfully the Scottish penguins are sufficiently socially-distanced from the hungry sea lions in the US South. They're Scots by force, not by choice, who definitely deserve to rail, "Freedom!" in Penguinese if they can just waddle their way to the Firth of Forth.


Otherwise, The Pudding is an unfortunately-un-chocolate-or-butterscotch-flavoured collection of graphic stories, one of which highlights again the "too old, too white, and too male" flavouring in crosswords.
A Hero Perspective
SDG 1: No Poverty
I matched SDG 1, No Poverty, with The Hero archetype because it seems to me that heroic is the level of effort it's going to take to achieve its targets. It's an overwhelming goal but we are making progress. The "Decade of Impact" Report talks about that.
As gutsy as The Hero Archetype, The Caregiver Archetype embraces compassion and empathy. The risk for this archetype is indifference in the face of hopelessness.


Edge Innovations
At the glacial speed (pre-climate-change rate) of one newsletter per month, I'm actually chipping away at gender inequality with curated connections to stories about crosswords, prizes for fiction writers and independent booksellers, and penguins. It feels good to do this work.


In the words of Walt Conti, Founder and CEO of Edge Innovations,


| | | |
| --- | --- | --- |
| | | "You can sugarcoat it. You can paint their tank, but they're literally locked up. [...] We want to expand ways for people to fall in love with these animals which at the core is really what the mission should be for marine parks." |
This is one of Freethink's Just Might Work series: bold ideas that sound crazy but just might work.


(more in the Everyperson section above 👆🏾)


A Caregiver Observation
​"[...] the story you tell yourself — the metaphors you use to describe your life — affect your learning journey. It is important to always remind yourself why you're doing things in the first place and find your meaning."

— Paulyn Duman, Host of the UN SDG Learn Podcast, Knowledge Management, Communications, and Reporting Officer at the UNSSC Knowledge Centre for Sustainable Development, from her interview with Sohail Inayatullah,"The role of futurists in achieving sustainable development"
Explorer Archetype thinking is synonymous with bucking mainstream mores and myopic thinking — like an albatross and not unlike the Outlaw Archetype.


The Center for Humans and Nature
The Center for Humans and Nature's City Creatures Blog is a collection of stories about "[...] how cities can offer opportunities for transformation, intimacy, and connection with other species and one another."


Do you feel like we're getting somewhere?

First Nature = pristine wilderness;
Second Nature = our cultivating, domesticating and exploitation of animals and the environment; and,
Third Nature, what a guy named Kevin Anderson calls a kind of inverted Goldilocks story in which "[...] humans shape [...] spaces with our own intentions, and then other creatures, other non-human agents, show up with their own intentions and surprise us. These other critters show up and say "No, here's how I'm going to use it." (1,979 Words about sewage, crocodiles and a nuclear power plant)
Explorer Wisdom
"Only to the extent that we expose ourselves over and over to annihilation can that which is indestructible be found in us."

— from 'When Things Fall Apart' by Pema Chödrön, Principal teacher at Gampo Abbey in Nova Scotia, Canada
Goal 15: Life On Land
The targets for SDG 15 aren't specifically about people, which I think is a nice change because, as a species we have been such selfish, destructive asses.
Ultimately the SDGs are all about us righting as many wrongs as we can before 2030 so that we survive, but it is a breath of fresh air to read about us caring for this planet and the poor creatures that are stuck on it with us, which is what you'll find at the links below.


Although The Outlaw Archetype is challenging, confronting and sometimes disruptive, it's inherently honourable.


Outlaw Brand
Speaking of Goldilocks (see the Explorer Find, The Center for Humans and Nature above), in her December 2, 2021 article for Greater Good Magazine, Summer Allen wonders what would happen if we took more chances to connect with strangers.


The main study that her story references is behind a Journal of Personality and Social Psychology paywall but I think it's safe to say that its authors weren't suggesting pitching up in the middle of the night, in the woods, and eating other people's porridge or sleeping in their beds as ways for us to initiate deeper connections with strangers.


It turns out that, "Overall, participants weren't very good at predicting how the conversation would go. They underestimated how interested they and their conversation partner would be in each other's answers, as well as how connected and happy they'd feel afterwards. They also overestimated the awkwardness of the conversation."


One answer: unexpected results. The theme for next month's inwords is Difficult Work so, whatever you're doing, don't give up. Like Phil Pister 👇
An Outlaw Observation
​"Another desert pupfish, the Owens pupfish, was thought to be extinct, only to be rediscovered in 1964. By 1969, it was just barely hanging on, in a pond the size of a rec room, when, for reasons no one could quite explain, the pond shrank to a puddle.

Someone alerted Phil Pister, a biologist for the California Department of Fish and Game, who rushed to the site—a spot known as Fish Slough. Pister collected all the Owens pupfish left at Fish Slough, with the intention of moving them to a nearby spring. They fit into two buckets.

'I distinctly remember being scared to death,' he would later write. 'I had walked perhaps fifty yards when I realized that I literally held within my hands the existence of an entire vertebrate species.' Pister spent the next several decades working to save the Owens pupfish and also the Devils Hole pupfish. People would often ask him why he spent so much time on such insignificant animals.
'What good are pupfish?' they'd demand.
'What good are you?' Pister would respond."

— Elizabeth Kolbert, American Journalist and Author of "Under a White Sky: The Nature of the Future," where I came across the Owens pupfish story, and "The Sixth Extinction: An Unnatural History," which is where I came across Elizabeth. They're both funny, sad and more than a bit terrifying.
Goal 13: Climate Action
The map element in the icon for SDG 13, Climate Action, actually looks like another planet, which would be great because that would mean we could just carry on buying shit and throwing it away for at least another generation.
Unfortunately, if you look at it in motion on its official SDG page, you'll see it's just a view of earth taken from above Santa's workshop by a drone that the elves obviously didn't make on a Wednesday.
The Lover Archetype seeks union, is comfortable in surrender, is dedicated and powered by passion and tenderness.


Ryōkan Taigu
The inspiration for one of the threads in this month's inwords originated in Tricycle Magazine's Daily Dharma for December 8, 2021, an excerpt from a story about the Japanese Zen Buddhist poet and calligrapher (and occasional fan of too much rice wine) Ryōkan Taigu.


In it, Eido Frances Carney writes, "[...] we have to find a way to balance our own interiority with an empathic recognition of others. Without this balance, we can become invested in our own needs and performance while forgetting that there are others in the animal, vegetable, and mineral world."
A Lover Perspective
Goal 10: Reduced Inequalities
The principle of SDG 10 is that "when every individual is self sufficient, the entire world prospers." This Global Goal has 10 targets that are "big picture" macro-level benchmarks. Even the action items take effort and guts and humility and passion: like the Lover Archetype. What? You thought it was all about hugs and kisses?
The Creator Archetype is imaginative, artistic and visionary.


It loathes inactivity, occasionally to the point of workaholism.


Public Domain Review
The first foreign-language book to be featured on the New York Times Best Seller List in 1958 was the Latin translation of a children's book by English author A. A. Milne. "Winnie ille Pu" was the only book in Latin ever to have been featured thusly.


No friend to Goldilocks but no stranger to reluctantly sharing his hunny (my sister can't spell it correctly either), Winnie-the-Pooh will enter the public domain in 2022 in the US along with 29 other picks for 2022.
The Creator's Perspective
​"I don't think it is possible to contribute to the present moment in any meaningful way while being wholly engulfed by it. It is only by stepping out of it, by taking a telescopic perspective, that we can then dip back in and do the work which our time asks of us."

— Maria Popova, Bulgarian 'Cartographer of Meaning in a Digital Age,' curator of The Marginalian
Goal 7: Affordable and Clean Energy
Of all the SDGs, this one struck me as being uber-technical but when I listened to Greenlight Planet's Radhika Thakkar speak to James from the SDG Talks Podcast on October 8, 2021 about off-grid communities, individuals walking miles to charge their mobile phones, kids not having lights to study by — I got it.
The Ruler Archetype is challenged to temper ego with understanding, and to distinguish majesty from bravado.


Forvo
Speaking of Latin and other difficult to pronounce "languages" like Scouse, if you've ever ended up in Liverpool, the one in England where people used to want to hold your hand, and tried to learn how to say 'banana,' 'chip butty,' or 'Birkenhead,' without bringing your audience to tears, then you can imagine how handy it would be to have a database of nearly 6 million words pronounced in over 430 languages – all created and maintained by native speakers.


Enter Forvo, born in Spain in 2008 and whose tagline is, All the words in the world. Pronounced. It does a bang-up job of banana and chip butty but it fails miserably at Scousifying Birkenhead.


A Ruler Point of View
​"We die. That may be the meaning of life. But we do language. That may be the measure of our lives."

— Toni Morrison, Nobel and Pulitzer prize-winning American novelist
Goal 16: Peace, Justice, and Strong Institutions
Whenever I read about SDmissionG 16's to, "Promote peaceful and inclusive societies for sustainable development, provide access to justice for all and build effective, accountable and inclusive institutions at all levels," I get a little overwhelmed.
We have been asleep at this planet's wheel for a long while.
The idea that I can connect these 17 goals and their 169 targets to this archetype and branding experiment gives it more meaning; and the idea of sharing them with you gets me out of bed in the morning — well that, the smell of coffee and needing to pee.
A Magician brand must strive to weave delight between the lines of its visionary and intuitive story. Its tendency toward arrogance — expectations of colleagues and customers to read its mind — risks distancing its worth from its audience.


The Dictionary of Victorian London
Bermudian bananas went on sale in London on April 10,1633.


Birkenhead was home to the first tramway in Britain in the 19th century.


The exact birth date of the chip butty seems to have been overshadowed by the Scots' concoction of deep-fried pizza in the 1970s.


Anyway, smack dab in the middle of those three key milestones in the making of Britain Great, during Queen Victoria's reign (1837 to 1901), along came the idea of constitutional monarchy which didn't do squat to bring the Queen's English to Liverpool but did ultimately result in The Dictionary of Victorian London precisely 100 years after that, AND with a supplement, AND for only five pence.
Magician Observation
​"For the last eight years I've been the head of communications for the UN Refugee Agency. My job is to make people care about the sixty million displaced people in the world. I wish I could tell every single one of their stories. Because if people knew their stories, I don't think there would be so many walls. And there wouldn't be so many people drowning in the seas. But I don't think I anticipated how difficult it would be to make people care. It's not that people are selfish. I just think that people have a hard time caring when they feel insecure. When the world is unstable, people feel vulnerable. And vulnerable people focus on protecting what they have. They focus on their own families. They focus on their own communities. It can be very hard to welcome strangers when you're made to feel threatened. Even if those strangers are more vulnerable than you."

— Melissa Fleming, Awake at Night Podcast, United Nations Under-Secretary-General for Global Communications
Goal 11: Sustainable Cities & Communities
Sometimes I talk too much. And this SDG title does too. If SDG 11 was Sustainable Communities, the cities that are collections of those communities would magically look after themselves. We have to think small, local, community to achieve these larger, global goals.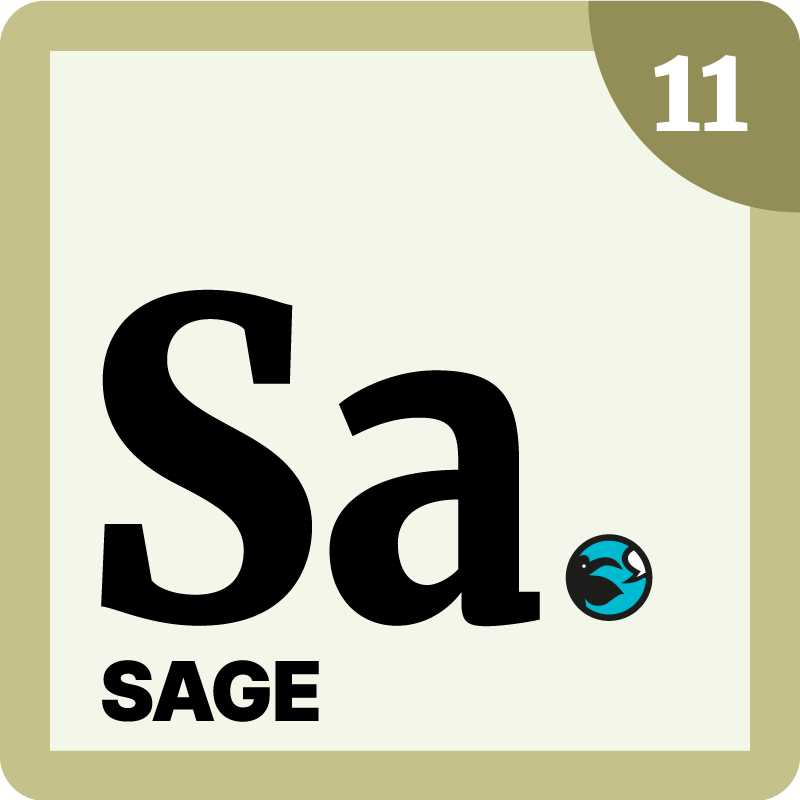 The Sage is forever seeking balance; it struggles with idealism and its inability to compromise. "Listen more attentively" is sage advice for this archetype.


Open Society Foundations
In 1984, about a hundred years after Queen Victoria's Golden Jubilee, George Soros opened the first Open Society Foundation in what was then communist Hungary.


In the almost four decades since, the organization has contributed more than 18 billion dollars to justice, governance and human rights causes and is now, "The world's largest private funder of independent groups working for justice, democratic governance, and human rights."


In 2021, the Open Society Foundation made a $100,000,000 Commitment to support women in leadership and political roles, "[...] that more women, girls, transgender, and gender non-conforming people are able to fully engage and participate in the decision-making that affects their lives—from their homes and schools, to their workplaces and communities, to shaping constitutions and governments."
Sage Insight
​"There was a moment when I changed from an amateur to a professional. I assumed the burden of a profession, which is to write even when you don't want to, don't much like what you're writing, and aren't writing particularly well."

— Agatha Christie received six consecutive rejection slips prior to 1920. Since then, more than 2,000,000,000 (that's two billion) of her books have sold and she is the most translated individual author ever.
Goal 12: Responsible Consumption & Production
I didn't align SDG 12, Responsible Consumption and Production, with The Sage archetype because the colours of their icons are similar (just getting ahead of the few smart-assed subscribers who would have pointed that out — you know who you are). I chose the pairing because responsible production requires tough choices and forward-thinking leadership; two qualities that our dumb-assed decisions have been lacking.
The Jester Archetype lives for the experience; it is naturally compelling, entertaining and delightful, and is challenged by the tripartite trap of self-importance, disingenuity and indifference.


Did Someone Say Emoji?
"Did Someone Say Emoji?" is the Substack newsletter brainchild of Jennifer Daniel, Chair of Unicode's Emoji Subcommittee.


In her most recent post, Unicode Unwrapped 2021, you can read about how, since 2019, the masked face emoji 😷 has moved up 30 popularity pegs to 156th place but the microbe emoji 🦠 barely made it into the top 500 even after almost two years of COVID.
A Jester's Perspective
​"There are a few times in life when you leap up and the past that you'd been standing on falls away behind you, and the future you mean to land on is not yet in place, and for a moment you're suspended, knowing nothing and no one, not even yourself."

— Ann Patchett The Dutch House (2020 Pulitzer Prize for Fiction Finalist)
Goal 6: Clean Water & Sanitation
SDG 6, Clean Water and Sanitation is a tough Global Goal to write about after sticking my writer's toe in the water of a sustainable garment and sock company from Sweden but I refuse to give in to the possibility that my generation and the last few before it have screwed this completely for my six grandkids.
Konos, our Pelican-in-Chief (a Dalmatian Pelican from Lake Prespa in Greece), and Jerry, our Chief Algorithm Officer (a Jerdon's Courser from Andhra Pradesh, India) are difficult or nearly impossible to find.

However that's not the case with our 🍊 unsubscribe button, because unlike the 37,400+ other species like Konos and Jerry that are threatened with extinction, it's not the end of the world. You can read more about birds like Konos and Jerry on the IUCN's Red List

You can click the orange to unsubscribe.