That Alanis Morissette lyric arrived, ironically enough, just as I was getting to work on this Difficult Work edition of inwords. I took it as a sign that I was on the rye-ee-ait track. onwards...
If this edition of

in

words was forwarded to you subscribe to get your very own next month.
Difficult Work
"There was no hope of rescue. We had no radios. We were unaware of any human presence within four hundred miles of us. At that moment I was absolutely, positively convinced that my life had ended. More distressing still — if that's possible — my dream had ended. I had mounted an expedition to the South Pole without ever having really been camping before."
— Robert Swan, Antarctica 2041: My Quest to Save the Earth's Last Wilderness
Difficult work
If you had to decide whether assembling an expedition to walk to the South Pole, or playing a cello and star-gazing in the Grand Canyon was most like the Explorer Archetype which would you choose?


When a Newfoundlander pivots from fishing cod to motivating 10,000 ocean farmers to plant a million acres of seaweed does it make him a Caregiver or a Magician?


Difficult work
Deciding to only serve companies that are pursuing a higher purpose
Referring to Mediterranean Sea rescues as guests
Standing for LGBTQ+ people since May, 24 1989
Conducting an all-woman orchestra, an all-Afghan-woman orchestra, at the age of 18
Becoming Superhuman
Difficult work
For some of us it is Difficult Work to speak about the things that hold meaning for us. Over time, the words we use over and over and over to tell our stories wear out. The poor things are only made of letters and spaces after all.


The mirrors of parents and teachers and colleagues invert and pervert our vocabulary. Work gets in the way. Passion gets out of the way.


In the words of Alan Watts, "You are that vast thing that you see far, far off with great telescopes, and you look and look, and one day you [...] wake up and say, 'Why, that is me!'"


inwords is on a mission to make that day come sooner.


Afterword: Take yourself out of the equation. Take the quiz. Use your Archetype and its words to start telling a story that's more true to you.


Difficult, but worthwhile work
Thanks to Al, Pete, Irene and the Liverpool Central Library for giving me the space and warmth to do my difficult work in November and December. And to Paddy and the rest of the Meander River men for holding a special space where I can both doubt and delight on Wednesday mornings. And Hannah, always.


And thanks to you for reading. Next month: Talent


Difficult Work Observations
Annie Proulx ❡
Siddhārtha Gautama ❡
Maria Montessori ❡
Victor Frankl ❡
Sylvia Plath ❡
Miguel de Unamuno ❡
❡ Anna Quindlen
❡ Albert Einstein
❡ James Clear
❡ Elizabeth Gilbert
❡ Tim Minchin
❡ Jennifer Aaker and Naomi Bagdonas
How to Find Your Archetype
If you've taken the Brand Voice Quiz but can't remember your archetype, fear not!
Just start typing howtobrandyou in your browser's address bar until it suggests something that looks like:
howtobrandyou.com

/report/your-brand-name


If that doesn't work, just reply to this email and I'll have a look for you.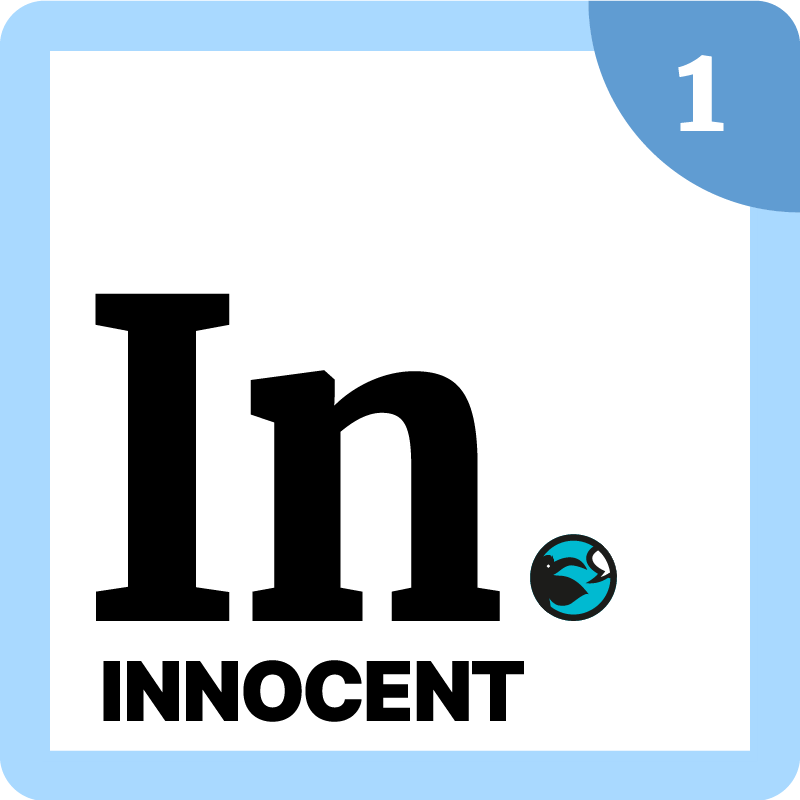 The Innocent Archetype is proactively honest, transparent and wonder-ful.


Awake at Night
Now in its fourth season, Awake at Night, a Silver award winner in the British Podcast Awards, asks the question. "What does it take to be a United Nations worker in some of the world's most difficult and dangerous locations? Last month, Awake at Night's Melissa Fleming spoke to Harvard's Belfer Center. Last week, Clark Merrefield at The Journalist's Resource distilled that talk into three tips for relaying complex information: tell stories about real people, reach for the 'conflicted middle,' and give voice to trusted messengers.
Innocent Serendipity
"Without the inspiration of Clifford W. Ashley's wonderful 1944 work, The Ashley Book of Knots, which I had the good fortune to find at a yard sale for a quarter, this book would have remained just a thread of an idea."
— Annie Proulx, from her acknowledgements in The Shipping News
SDG 3: Good Health and Well-being
SDG 3's aim is to "ensure healthy lives and promote well-being for all at all ages" and its 13 targets are designed to do so; from Reducing Maternal Mortality to Fighting Communicable Diseases and Achieving Universal Healthcare.
The Everyperson Archetype is inclusive, individual and the salt of the earth.
They can often be spotted wearing their striped socks inside out.


The Secret to Superhuman Strength
The Secret to Superhuman Strength, by American cartoonist Alison Bechdel, won 2021 Publishers Weekly and New York Times Best Graphic Novel awards. As becoming superhuman is, just like the Everyperson Archetype, "The secret to superhuman strength lies not in six-pack abs, but in something much less clearly defined: facing [our] own non-transcendent but all-important interdependence with others."
Everyperson Errors
"There are only two mistakes one can make along the road to truth; not going all the way, and not starting."
— Siddhārtha Gautama
SDG 2: Zero Hunger
The goals of SDG 2 are to end hunger, achieve food security and improved nutrition, and promote sustainable agriculture. This Global Goal aims at eight targets to end world hunger; from ending malnutrition to maintaining the genetic diversity in foods. The "Things To Do" on this SDG's page basically boil down to "eat more vegetables" but you're smarter than that aren't you? Get yourself some hummus and Sherlock this page for inspiration.
The Hero Archetype is as humble and vulnerable as it is valiant.


The Zohra Orchestra
The Hero's purpose is equanimity and its goal is justice. Thankfully, some journeys end with some of both, some nowhere near where they began.


In late 2021, after their instruments were destroyed by the Taliban, members of the Afghanistan National Institute of Music, including 18-year-old Shogufa Safi, conductor of its all-female Zohra Orchestra and one of the BBC's 100 Women for 2021 were granted humanitarian visas by Portugal. 🙏🏻
Hero Perspective
"Preventing conflicts is the work of politics; establishing peace is the work of education."
— Maria Montessori
SDG 1: No Poverty
I matched SDG 1, No Poverty, with The Hero archetype because it seems to me that heroic is the level of effort it's going to take to achieve its targets. It's an overwhelming goal but we are making progress. The "Decade of Impact" Report talks about that.
As gutsy as The Hero Archetype, The Caregiver Archetype embraces compassion and empathy. The risk for this archetype is indifference in the face of hopelessness.


Stonewall
It can be Difficult Work to "type" the twelve brands I curate each month. That was case this month with Stonewall, the M.V. Louise Michel and Reimagine Well.


They all have Caregiver, Lover and Creator DNA but Stonewall has been standing for lesbian, gay, bi, trans, queer, questioning and ace (LGBTQ+) people since May, 24 1989, a time when those relationships were criminalized.


It is difficult to imagine how impossible their Difficult Work must have felt for much of the past almost 33 years.
Caregiver Second Thoughts
Explorer Archetype thinking is synonymous with bucking mainstream mores and myopic thinking — like an albatross and not all that unlike the Outlaw Archetype.


Exploring Big Time and Our Common Nature
In partnership with the US National Park's Dark Sky Program, Yo-Yo Ma joined cultural elders, artists, and astronomers to share stories and music about our connection to the night sky at The Grand Canyon. He asks a question that's difficult to answer, "How can wonder and awe give us hope and clarity?"
Explorer Guts
"And by the way, everything in life is writable about if you have the outgoing guts to do it, and the imagination to improvise. The worst enemy to creativity is self-doubt."
— Sylvia Plath
Goal 15: Life On Land
The targets for SDG 15 aren't specifically about people, which I think is a nice change because, as a species we have been such selfish, destructive asses.
Ultimately the SDGs are all about us righting as many wrongs as we can before 2030 so that we survive, but it is a breath of fresh air to read about us caring for this planet and the poor creatures that are stuck on it with us, which is what you'll find at the links below.


Although The Outlaw Archetype is challenging, confronting and sometimes disruptive, it's inherently honourable.


Dodo Ink
It can be difficult to be any one of different, daring, independent and a publisher but to be all of them at once is tempting something — or maybe it's just tempting. Dodo Ink is a British Publisher of "risk-taking, imaginative novels and innovative, thought-provoking non-fiction."
One of inwords' missions is to raise awareness of these kinds of birds.
Outlaw Recipe
​"My aim is to agitate and disturb people. I'm not selling bread; I'm selling yeast."
— Miguel de Unamuno, incorrigible Spaniard and author of Tragic Sense Of Life [free at Project Gutenberg]
Goal 13: Climate Action
The map element in the icon for SDG 13, Climate Action, actually looks like another planet, which would be great because that would mean we could just carry on buying shit and throwing it away for at least another generation.
Unfortunately, if you look at it in motion on its official SDG page, you'll see it's just a view of earth taken from above Santa's workshop by a drone that the elves obviously didn't make on a Wednesday.
The Lover Archetype seeks union, is comfortable in surrender, is dedicated and powered by passion and tenderness.


M.V. Louise Michel
Former French Navy vessel M.V. Louise Michel tells a Lover Archetype story, not because it's painted pink and decorated with heart-shaped life preservers, but because the strengths of this archetype are Dedication, Passion and Tenderness. The Louise Michel was funded by Banksy who painted her with a fire extinguisher. This is Difficult Work and why we need privately-funded rescue in the Mediterranean is not an easy question to answer.
Follow the Louise Michel on Twitter
Becoming a Lover
​"Nothing important, or meaningful, or beautiful, or interesting, or great ever came out of imitations. The thing that is really hard, and really amazing, is giving up on being perfect and beginning the work of becoming yourself."
— Anna Quindlen's 1999 Mount Holyoke College commencement address
Goal 10: Reduced Inequalities
The principle of SDG 10 is that "when every individual is self sufficient, the entire world prospers." This Global Goal has 10 targets that are "big picture" macro-level benchmarks. Even the action items take effort and guts and humility and passion: like the Lover Archetype. What? You thought it was all about hugs and kisses?
The Creator Archetype is imaginative, artistic and visionary.


It loathes inactivity, occasionally to the point of workaholism.


Reimagine Well
What happens when a former Disney imagineer and a pediatric hematology/oncologist get together? Reimagine Well: "Our personalized distraction therapy begins by asking, 'If you could get your treatment anywhere in the universe, without rules, what special place would best promote your healing?' Patients then receive treatment in their own specially-created healing place.
Bad Hair Creator
​"I am enough of an artist to draw freely upon my imagination. Imagination is more important than knowledge. Knowledge is limited. Imagination encircles the world."
— Albert Einstein, German chalkboard artist
Goal 7: Affordable and Clean Energy
Of all the SDGs, this one struck me as being uber-technical but when I listened to Greenlight Planet's Radhika Thakkar speak to James from the SDG Talks Podcast on October 8, 2021 about off-grid communities, individuals walking miles to charge their mobile phones, kids not having lights to study by — I got it.
The Ruler Archetype is challenged to temper ego with understanding, and to distinguish majesty from bravado.


Nativa
Nativa a sustainability consulting company, was the the first Benefit Corporation in Europe and the first Certified B Corporation® in Italy in 2013. Its Ruler Brand Voice sounds both confident and human. I was heartened by the paragraph on their Lead with Purpose page that reads, "We put our heart, our energy and our best ideas at the service of those companies that choose to pursue a higher purpose."

In January, 2016, Italy became the second country in the world to create a new legal status for companies, called Società Benefit, which combines the goal of profit with the purpose of creating a positive impact for society and the environment and which operates in a transparent, responsible and sustainable way.
Unruly
​"You do not rise to the level of your goals. You fall to the level of your systems."
— James Clear, American author of Atomic Habits
Goal 16: Peace, Justice, and Strong Institutions
Whenever I read about SDG 16's mission to, "Promote peaceful and inclusive societies for sustainable development, provide access to justice for all and build effective, accountable and inclusive institutions at all levels," I get a little overwhelmed.
We have been asleep at this planet's wheel for a long while.
The idea that I can connect these 17 goals and their 169 targets to this archetype and branding experiment gives it more meaning; and the idea of sharing them with you gets me out of bed in the morning — well that, the smell of coffee and needing to pee.
A Magician brand must strive to weave delight between the lines of its visionary and intuitive story. Its tendency toward arrogance — expectations of colleagues and customers to read its mind — risks distancing its worth from its audience.


Greenwave
Greenwave (sea reference to Newfoundland cod fisher in the foreword above) is a non-profit global network of seaweed farmers, entrepreneurs, and researchers hell-bent on building community-based marine climate solutions. Read an excerpt from Eat Like a Fish.
Buried Magician Treasure
​"I happen to believe we are all walking repositories of buried treasure. I believe this is one of the oldest and most generous tricks the universe plays on us human beings, both for its own amusement and for ours: The universe buries strange jewels deep within us all, and then stands back to see if we can find them."
— Elizabeth Gilbert, author of Big Magic
Goal 11: Sustainable Cities & Communities
If SDG 11 was Sustainable Communities the cities that are collections of those communities would magically look after themselves. We have to think small, local, community to achieve these larger, global goals.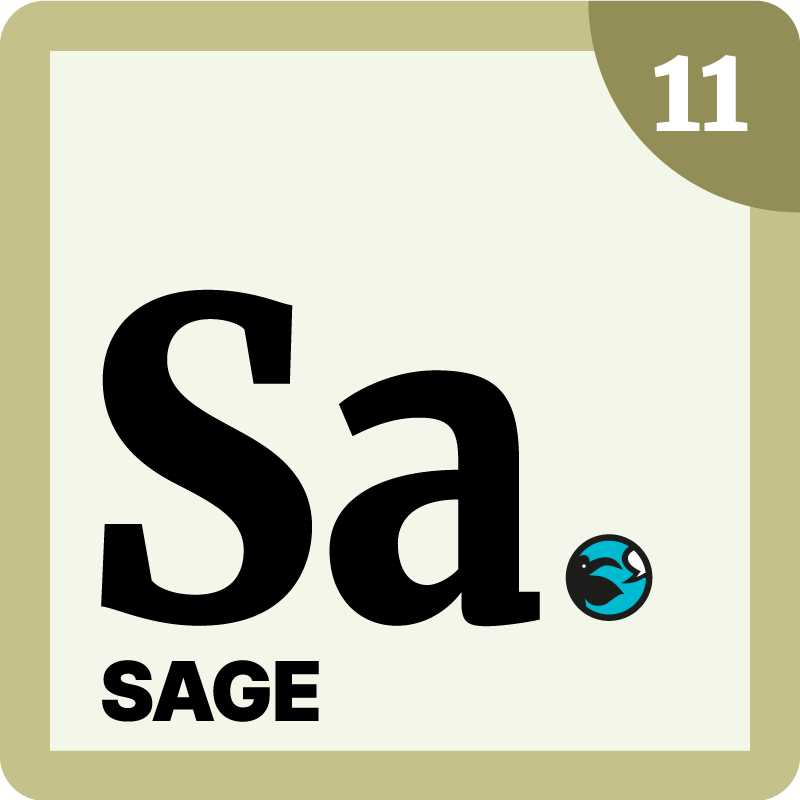 The Sage is forever seeking balance; it struggles with idealism and its inability to compromise. "Listen more attentively" is sage advice for this archetype.


Practical(ly) Zero Waste
Canadian Elsbeth Callaghan is the host of the Practical(ly) Zero Waste podcast. She started it in 2018 and 133 episodes later, this self-described "regular human being" has covered plastic-free sex, not quite being vegan and zero waste in Hong Kong. Episode 1 is here and 133 is here.


Episode 100, "Discomfort = Growth" broaches difficult subjects like white privilege.


The title, Practical(ly) Zero Waste, doesn't do justice to the depth of the content or Elsbeth's delivery of it. They're both firehose-grade.
Serious Sage Humour
"Here is my idea of romance. You will soon be dead. Life will sometimes seem long and tough and God it's tiring. And you will sometimes be happy and sometimes sad and then you'll be old and then you'll be dead. There is only one sensible thing to do with this empty existence, and that is, fill it."
— Tim Minchin, musician, comedian, actor and writer; receiving his honorary doctorate from the University of Western Australia
Goal 12: Responsible Consumption & Production
I didn't align SDG 12, Responsible Consumption and Production, with The Sage archetype because the colours of their icons are similar (just getting ahead of the few smart-assed subscribers who would have pointed that out — you know who you are). I chose the pairing because responsible production requires tough choices and forward-thinking leadership; two qualities that our dumb-assed decisions have been lacking.
The Jester Archetype lives for the experience; it is naturally compelling, entertaining and delightful, and is challenged by the tripartite trap of self-importance, disingenuity and indifference.


What if We Get it Right?
From banking to boots: 17 curious entrepreneurs and business people from around the world are questioning current systems and developing more ethical and sustainable business practices. SEASON 1
A Jester's Superpower
​"Scientists and linguists believe that words are not only a window into who we are and how we behave, they also play a role in shaping these things. Quite simply, if we write like corporate drones, then pretty soon we'll start acting like them, too. But people? We know how to have fun. So how do we start making a change? First, of course, fight the bull. Whether it's face-to-face or over email, refuse to check your personality at the door. Next, send a message that inspires others to do the same. Literally.
— Jennifer Aaker and Naomi Bagdonas, authors of Humour, Seriously: Why Humour Is A Superpower At Work And In Life
Goal 6: Clean Water & Sanitation
SDG 6, Clean Water and Sanitation is a tough Global Goal to write about but I refuse to give in to the thinking that my generation and the last few before it have screwed this completely for my six grandkids.
Like 37,400 other species, Konos, our Pelican-in-Chief (a Dalmatian Pelican from Lake Prespa in Greece), and Jerry, our Chief Algorithm Officer (a Jerdon's Courser from Andhra Pradesh, India) are threatened with extinction and therefore difficult or impossible to find.


That's not the case with our 🍊 unsubscribe button, because unlike Konos and Jerry it's not the end of the world.


Read more about beautiful creatures like Konos and Jerry on the IUCN's Red List.